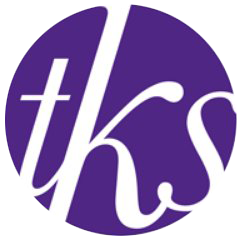 We've spent a lot of time this school year facing the question of how we can do our journalism work in a way that is transparent and ethical, ensuring we are providing a positive service to the community we care about. We wanted to provide another update on how we are progressing in this internal dialogue about our roles as student journalists.
We spent some time earlier this year working with Assistant Director of Intercultural Life Rain Garant on designing a diversity and ethics training program specifically geared towards addressing issues that come up in journalism. With Rain's help, we were able to put together a presentation based on our own research and design a framework for a dialogue with our editors.
We held this training session in the first week of February, and over the course of an hour touched on questions such as how we see our own identities as journalists, how can we be more sensitive towards the people we interview and recognize the intimidation they might feel facing a journalist and how can we do more to make TKS an ingrained part of the Knox community.
We feel extremely positive about how this experience went. All of our editors actively engaged with discussion we wanted to have, and we're hopeful that taking the time to reflect on our work will keep these issues at the front of our minds as we go about our jobs. We believe the program we set up can continue to be used as a framework for future discussions, with our plan being to set a precedent for holding this type of session at least once a term.
Journalism is an ethically complex field, and we have often felt thrown into it without a proper education in how to navigate these issues, but we don't want to be perceived as just chasing stories without caring about the people involved in them. So we've had to take the time to educate ourselves — a difficult task to do with everything else on our plate as students, so we're not claiming that we're going to turn around and become perfect after just starting the discussion. But we believe this is the right path to ensure TKS continues to think about how it can improve itself and make sure its newsroom is receiving an education in doing its job ethically and inclusively.
One project in which we've been trying to apply our principles of treating sources sensitively is our ongoing Title IX project. Some of you may be aware we've been working on reporting on Title IX because of the survey we released in the fall. This is a project we've approached cautiously, and therefore slowly, but we believe our eventual reporting will be stronger because of the extended process we've gone through. In light of our stated interest in listening to the community we serve, we plan to soon hold an open forum where anyone with concerns about TKS' Title IX Investigation can address our team directly. We're still in the process of choosing a date for this forum, but expect it to happen at some point in March.
We recently offered congratulations to our staff for the honors they received at this month's Illinois College Press Awards. We want to also thank them for their openness in the past month in participating in the frank conversations we believe we must continue to have to do better as journalists. Several of our staff members will likely do further work in journalism after they've left Knox, and we believe the field of journalism will be better for having people like them who are open to considering the ethical role of media in our world.